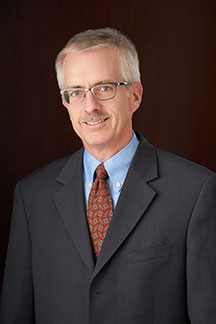 MICHAEL PAUL, CPA – EXECUTIVE VICE PRESIDENT, CHIEF FINANCIAL & CHIEF OPERATING OFFICER
Michael has over 30 years of P&C insurance experience in the Finance and Operations arenas. He has held a number of senior financial management roles plus a wide range of insurance operations and systems support responsibilities in home and field offices for commercial, specialty and professional lines carriers.
Michael has responsibility for corporate and premium accounting, policy and claims data reporting, financial and management planning and reporting, treasury, budgeting, forecasting and expense control, profitability modeling, financial and operational audits and financial due diligence of new programs. Additionally as COO, Michael has responsibility for human resources, IT systems, office administration and facilities. He is also Corporate Treasurer and a Director of Glencar.
Michael is a graduate of Blackburn College, Carlinville, IL. Prior carrier experience includes QBE Insurance Group, Praetorian Insurance Company, Insurance Corporation of Hannover, Zurich North America and Kemper Insurance Companies.