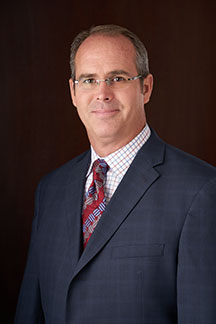 KEVIN STINEMAN, ESQ. – SENIOR VICE PRESIDENT & CHIEF CLAIMS OFFICER
Kevin has over 20 years of experience in insurance claims adjudication, claims litigation and claims operational management in the P&C insurance industry. Prior to his carrier experience, Kevin developed his skills as an associate attorney for insurance defense and coverage.
Kevin's current duties include providing claims settlement and litigation oversight, on behalf of Glencar, in coordination with the insurance carriers' claims management teams. This includes oversight and evaluation of Claims TPA's, establishing and monitoring claims reserving practices, providing advice on claims litigation matters, establishing and overseeing claims legal defense and coverage panels, and participating in new program due diligence and existing program stewardship.
Kevin is a graduate of Santa Clara University, Santa Clara CA and Santa Clara University School of Law. Prior carrier experience includes QBE Insurance Group, Kemper Insurance Companies, Scottsdale Insurance Company as well as law firm experience at Hancock, Rothert & Bunshoft. He is admitted to practice before the bars in California and Arizona and he is a member of the American Bar Association.